Talking with former Buccaneer coach Tom Bass
April 24th marks a significant anniversary for professional football in Tampa, Florida. On that day in 1974, NFL Commissioner Pete Rozelle strode to a microphone located in Room 404 of New York's Drake Hotel and made the following announcement: "The National Football League today voted to expand to Tampa, Florida and to at least one other city to be chosen later this year. The teams are to be ready for the 1976 season."

35 years later, the Buccaneers are still the object of much passion by visitors to this website. Recently, we caught up with Tom Bass, one of the original architects of the Buccaneers. Bass is best known to Buccaneer fans as the defensive coordinator who called the shots of the NFL's number one overall defensive unit in 1979.


Coach Bass agreed to an interview in which he shared his memories of the early days and caught everyone up with his activities since leaving Tampa Bay in 1981.

Bass came to Tampa Bay with a reputation as a coach who approached football with an educator's style. A linebacker in college at San Jose State, Bass went into coaching when his career was cut short by illness. The young assistant learned from some of the best names in football. Bass coached at San Diego State under future Chargers coach Don Coryell and later with the San Diego Chargers and expansion Cincinnati Bengals under legendary Hall of Famers Sid Gillman and Paul Brown respectively.

Interestingly, Bass was not hired to be a Buccaneer coach but instead was assigned a position as Pro Personnel Director in June of 1975. The job opportunity came as the result of a friendship between Bass and the first general manager of the Tampa Bay Buccaneers, Ron Wolf.

"I had been in the personnel department with the Cincinnati Bengals for about six years with Paul Brown," Bass recalled. "Ron Wolf and I had become friends on the road scouting, traveled together whenever possible. When he got the job in Tampa Bay, he asked Coach Brown for permission to talk to me and I came down there with Ron."


Bass' first job as a Buccaneer was to assist Ron Wolf and head coach John McKay in stocking the brand new franchise. This was no small task considering that the Buccaneers did not benefit from free agency and extra draft choices as current teams do.

"We had to prepare for them (the collegiate and expansion drafts) at the same time," Bass explained. "So Ron and I would go out and scout colleges and then I would go to New York for ten days and go to the League office and view all of the game film of the teams that we were going to get players from in the expansion draft. I would then write a report on the guys we thought would be draft eligible."

It turns out Tom Bass was the right man for the job based on his experience with the 1968 expansion Bengals. "I had been through this in Cincinnati," Bass explained. "I had been with Coach Brown when we started the team there. I had a type of feeling for the type of players that would be available."

Bass explained that the acquisition of talent through the expansion draft was a collaborative effort between Ron Wolf and John McKay. "It was a combination between Ron and Coach McKay. Ron was probably the best personnel person I've ever been around. He knew personnel and Coach McKay deferred to him a great deal. Of course with the expansion draft, Coach had little input because he knew little about the players (coming as he did from USC)."

What McKay lacked in first-hand knowledge of the background of NFL players, he more than made up for in knowing what kind of player he wanted. McKay knew "what" he wanted from the expansion draft, but needed help in knowing "who" in the expansion draft met his requirements. "We were trying to get younger players and players that we thought could develop into a player that would play more than one year. We weren't really interested in older players," Bass said.


The expansion draft brought a mixed bag to the team. Some players have become footnotes in history, but to be fair the Buccaneers found some talented players in the expansion draft. Safety Mark Cotney was taken from the Houston Oilers, defensive tackle Dave Pear (the first Pro Bowl player in team history) was taken from the Baltimore Colts, defensive end Council Rudolph came from the St. Louis Cardinals and offensive tackle Dave Reavis came from the Pittsburgh Steelers. All of these men became solid contributors with two of them, Reavis and Cotney, playing in Tampa for a decade.

McKay had more of a role in the franchise's first collegiate draft and the Buccaneers did exceptionally well. With their first pick they chose Lee Roy Selmon who went on to a Hall of Fame career. The Bucs then used the rest of their draft picks to select or trade for players that would become mainstays of the early franchise. Dewey Selmon, Mike Washington, Steve Wilson, Curtis Jordan and Richard "Batman" Wood were among the first players brought in for the inaugural season.

Taking younger players paid off for McKay and the Buccaneers, but many years and an infamous losing streak would come first. The discussion of how Tom Bass went from personnel to a coordinator position brought to light a little known story of the expansion Buccaneers. There was a sour working relationship between head coach John McKay and Tampa Bay's original offensive coordinator John Rauch.

Rauch had been the head coach of the Oakland Raiders when they played the Green Bay Packers in Super Bowl II. After his tenure in Oakland, Rauch was the head coach of the Buffalo Bills for a couple of years. After assistant stints with Philadelphia, Toronto (CFL) and Atlanta, Rauch was hired to be Tampa Bay's offensive coordinator. After just five games however, Rauch resigned. The information located for this story reveals that Rauch and McKay had repeated conflicts over the offensive plans. Following a 21-0 defeat to the Bengals, the third shutout in five games for Tampa Bay's offense, Rauch walked away. Fortunately for John McKay, he had a more than capable replacement: Tom Bass.

"What happened was I was doing personnel work and each week I would pre-scout the team we were going to be playing the next week," Bass recounted. "I'd do my college work during the week and then on Sunday I'd see the team play live and scout them and give Coach McKay a written report every Monday."

"I had returned the one week after the Cincinnati game and I gave Coach McKay my report and he gave me a playbook. He said Coach Rauch had resigned as offensive coordinator. McKay knew that I had coached quarterbacks and receivers for Sid Gillman with the San Diego Chargers and he wanted me to take over the passing game. He cleared it with Mr. Culverhouse and Ron. That's how I got back on the field."


The rest of the 1976 season saw very little work out for Bass' passing attack or anything else the Buccaneers tried. But Bass saw that the team was improving every week and grew impressed with the ability McKay showed in grooming a young team and deflecting criticism away from them and onto himself.

"It took a coach the stature of John to hold everything together," Bass said. "I had experienced the same thing in Cincinnati where we had experienced better initial success. Coach Brown was there but no one was going to criticize him because of what he had done. McKay gave the team time to develop and that is what it takes. In those days you couldn't go out and sign free agents, you had to be willing to stick with someone and let the team develop."

Following a 0-14 season, Bass was asked to assume the position of defensive coordinator, a job he willingly accepted. "When the season was over we met again and he (McKay) asked me to take over the defense and I said, 'okay.' I felt good about that because I had two great assistants in Abe Gibron and Wayne Fontes."

Not only did Bass have great assistants, he had the makings of a great defense. More than 30 years later, the former coordinator recalls with wonder the maturation process of that unit. "I think I have a real soft spot in my heart for that entire defensive group we had," Bass admitted with real thoughtfulness. "They were a unique group, they were so unselfish."

"They obviously were led by the Selmons, Lee Roy and Dewey. We had a great linebacking corps in David Lewis, Cecil Johnson and Richard Wood. We had tough guys in the secondary and good defensive lineman. I wouldn't want to single anybody out. They all developed together and they all stayed together even when we going through the losing part. No one pointed fingers. They just hunkered down and got ready to win."

In addition to the players and coaches, Bass also worked with team owner Hugh Culverhouse. Culverhouse is often viewed as an enigmatic man. When he took over the franchise after Tom McCloskey backed out as the first owner, Culverhouse was viewed as the savior of Tampa Bay football. When the Bucs made the NFC Championship Game in 1979, Culverhouse and the Tampa Bay organization were viewed as a model franchise. Within just three years however, Culverhouse's reputation and the Bucs on-field fortunes plummeted dramatically. Bass left the team in 1981 and is as shocked and mystified as anyone over the change in Culverhouse's operations.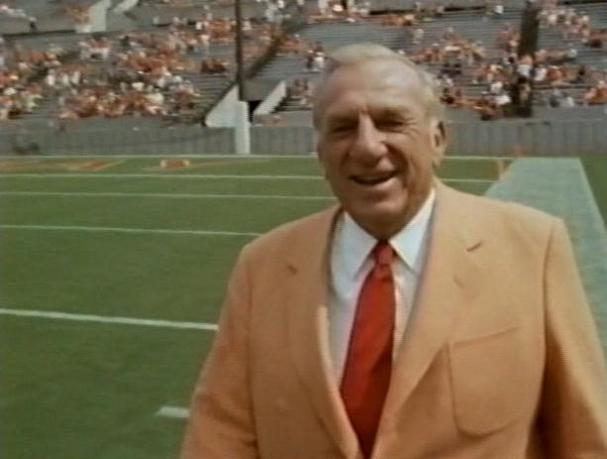 "I saw Mr. Culverhouse a good deal," Bass remembers. "He was a good owner. I don't know what happened after I left. I know some of the decisions that were made just amazed me, like the Doug Williams thing. Letting Doug Williams go seemed counterproductive and something you wouldn't want to do. I don't know what precipitated that because I wasn't part of the conversation."

Coach Bass didn't want to offer an uninformed opinion, but did stress that the actions of the Bucs in the 1980's just didn't seem consistent with the Mr. Culverhouse he had known. "He was always very positive and tried to give you what you needed. Then (in the 1980's) he had coaching changes, personnel changes. There were a lot of things going on that I didn't really know anything about and couldn't understand at the time."

Following the 1981 season Coach Bass had the opportunity to return to his home state and so bid farewell to Tampa Bay. "I had started the initial part of my coaching career in 1960 with Don Coryell at San Diego State. I worked with Don until 1964 when the San Diego Chargers hired me. I liked Don and enjoyed San Diego, so that precipitated the change."

Coach Bass left Tampa Bay with a trunk full of memories, none more special than watching a team grow and mature. "My lasting memory is the way that team came together and fought through adversity. When you lose 26 games in a row, that is going to check your hole card a little," he said with laughter. "Guys can quit on you and our guys never did. It was a unique group of guys that stayed together and played together and in 1979 we were just 9 points away from a Super Bowl."

When asked what he has been up to since leaving Tampa Bay, Coach Bass chuckled and admitted it might be easier to write down what he HASN'T done. "I coached in San Diego. I spent three years with the New England Patriots in the early 90's in their front office. I spent a year over in Paris coaching a French football team and having more fun than a person should be allowed to have.

"Then I spent three years as president of a Canadian Football League team, the Sacramento Goldminers. Then they moved to San Antonio, Texas. Now I work with USA Football as their football technical advisor and writer. I helped design their online course and certification course. I have also published a couple of books along the way and am working with youth football."

After that long litany, the Coach was reminded of the NFL Films documentary "Lost Treasures: The Birth of the Bucs" which chronicled his long career as a poet. When asked if he still wrote poetry, Coach Bass happily answered, "Oh, sure."

Then it was mentioned that Coach Bass just may be a Renaissance Man. To that claim, the former coach gave out a belly laugh. "I am a still a poet, but I don't know about being a Renaissance Man."

"I started to do it when I was coaching because I always had a desire to write and I found that when I coached I didn't have time to finish anything long. But on the airplane after a game or in the room the night before a game, I always had the time to jot down some ideas about poetry so I kind of stuck with that for a long time."

Here's to the 35th anniversary of professional football in Tampa Bay. When April 24th rolls around on the calendar, take a moment to remember the men that helped build the team we have come to call ours. Men like Coach Tom Bass.