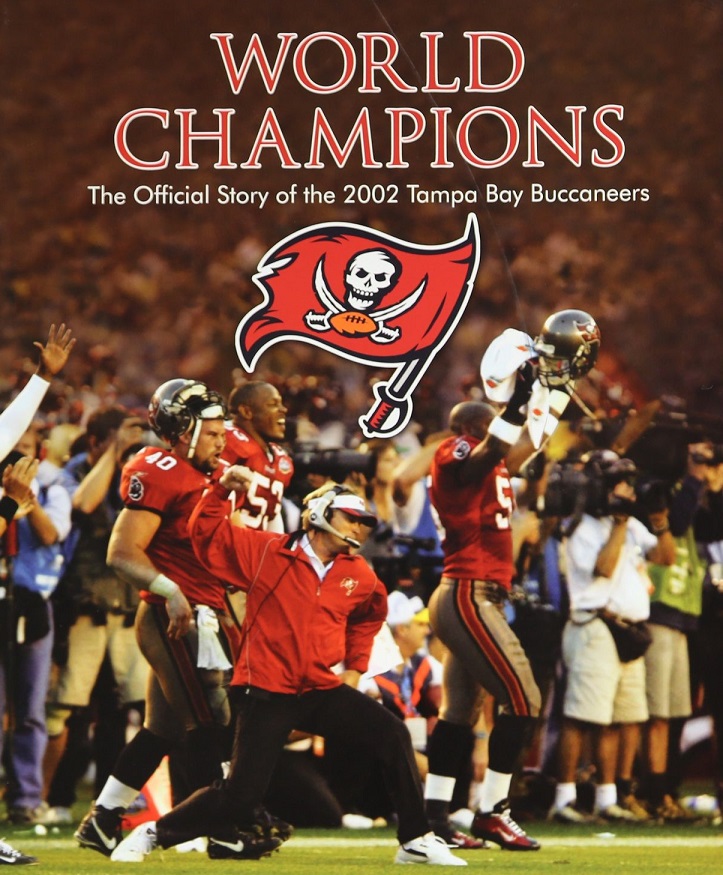 WORLD CHAMPIONS
Published in 2003.

The BUCPOWER.COM review
This is the ultimate memoir of the Super Bowl season. A coffee-table size hardcover book, it was published in the summer of 2003 and was compiled by One Buc Place's resident Buccaneer expert and leading writer, Scott Smith.

It has chapters on each game of the 2002 season with reports, statistics and quotes. There are lavish pictures throughout as well as some behind-the-scenes comments on the different events.

The book also comes with two DVDs, one an All-Access pass behind the scenes of the Super Bowl run including footage of Jon Gruden even playing QB during the practice before the game. The second DVD is the official Channel 8 Broadcast story of the Super Bowl including footage of the celebration events in Tampa the day after.

This is an absolutely essential book to own. It is no longer on general sale but if you see one in a bookstore or on-line, just buy it.