Special teams come up big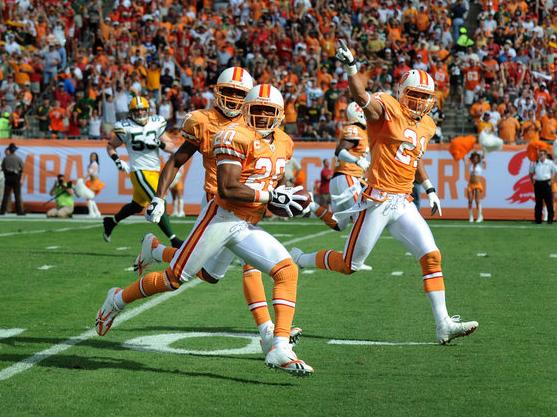 Ira Kaufman, The Tampa Tribune, published 9 November 2009

If Rich Bisaccia could concoct a perfect football script, it would look a lot like Tampa Bay's initial victory Sunday.

The veteran special teams coach of the Buccaneers saw his units contribute significantly in all areas during a 38-28 comeback triumph against Green Bay that ended an 11-game losing streak.

"Special teams are so important, especially with a young team like ours," said cornerback Ronde Barber, whose 31-yard return of a blocked punt by linebacker Geno Hayes forged a tie at 14 early in the second quarter. "Special teams can win and lose games - you saw that today."

When Hayes knifed through the middle and smothered a punt by Jeremy Kapinos, Barber scooped up the ball on one bounce and scored his 14th career touchdown.

"It was a great call from Coach Bisaccia," said Hayes, the former Florida State standout who scored off his own blocked punt against Carolina last year. "I lined up over center and things just opened up for me. We're all going to celebrate tonight - it's been a long time coming."

Pro Bowl kick returner Clifton Smith, who missed the London game against the Patriots because of a concussion suffered three weeks ago, provided a huge lift with an 83-yard kickoff return. The Packers had opened up a 28-17 advantage as quarterback Aaron Rodgers scrambled 12 yards for a touchdown on third-and-goal. Before Tampa Bay's seething defense had time to decompress on the sidelines, Smith weaved his way to the Packers' 17, setting up Josh Freeman's 7-yard scoring pass to Kellen Winslow.

"We always feel like 'Peanut' (Smith) is one block away," Bisaccia said. "He's got some great skills. We didn't have him for a week and we missed him. On the punt block, they paid a lot of attention to Ronde and Geno made the play. I'm just happy for our head coach and our fans. It's good for everybody ... it's a start."

Winslow's catch triggered a 21-point fourth quarter for the Bucs, who also received solid play from punter Dirk Johnson and their coverage units. Johnson averaged 42.3 yards for his seven punts, dropping two inside the Green Bay 20. The Packers returned four punts for 18 yards and averaged only 16.6 yards on their five kickoff returns. New kicker Connor Barth made a 38-yard field goal and barely missed a 45-yard attempt in swirling winds.

"You can see the improvement in our special teams right in front of your face from week to week," guard Davin Joseph said. "That's a huge winning edge we're developing. It was good to see Clifton Smith back out there today. After that concussion, he's still running fearless."

Smith's kickoff return was perhaps the game's signature moment, a momentum-crusher for the heavily favored Packers. He also averaged 13.5 yards on four punt returns while proving last year's star turn was no fluke.

"Overall, special teams had a great game," Smith said. "Everybody seemed to have a little extra swagger. We thought it was going to be our day today with the throwback jerseys. Hey, those might end up being our home uniforms now."