Tom Brady 'icing on the cake' as Bucs beat Broncos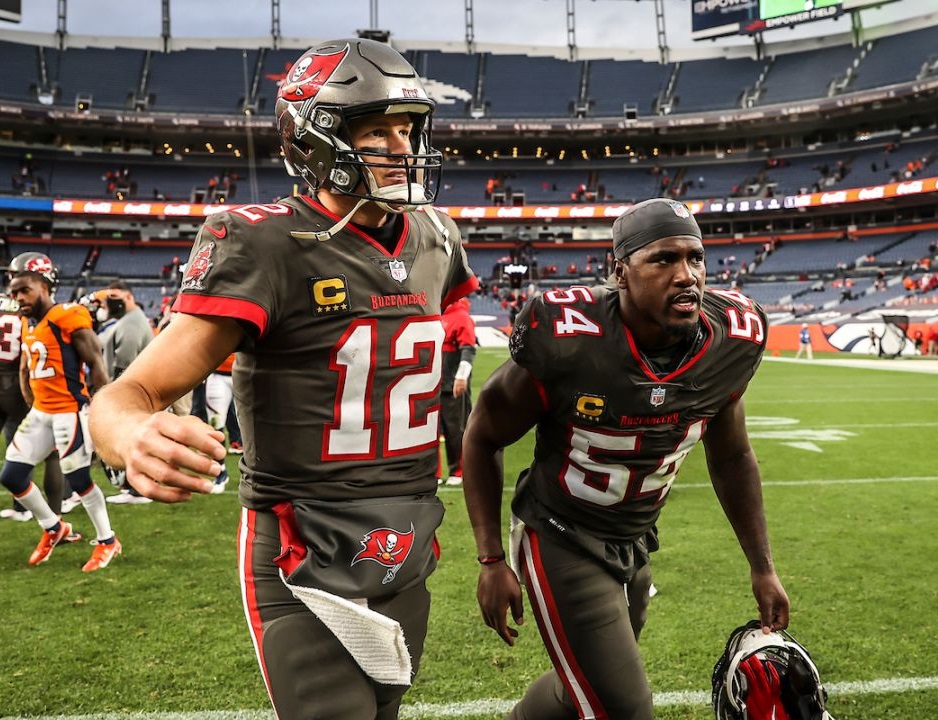 Maybe Bruce Arians is right. After all, he has never been one to sugarcoat things. "There's no doubt. We built this team on defense," the Bucs coach said following Sunday's 28-10 win over the Broncos.

"Tom (Brady) was just the icing on the cake. When we came into the offseason, it was, 'Hey, let's keep this defense together because they can be special.' And then all of a sudden, Tom was like the icing on the cake for us offensively."

It may seem odd to compare the greatest quarterback who has played the game to frosting, but follow Arians' cliche a little longer. Brady, an offseason free-agent arrival, played the best of his three games in a Bucs uniform. He threw for 297 yards, and his three touchdown passes all came in the first half, two to wide receiver Mike Evans. He connected with eight players, including "I came here to block, baby!" tight end Rob Gronkowski, who led the Bucs with six receptions (for 48 yards).

Brady threw dimes on deep shots to tight end O.J. Howard for 33 yards and receiver Scotty Miller for 47. Yet the defense is what has been cooking since the middle of the 2019 season.

On Sunday, the Bucs produced six sacks, including the first two of the season for Shaquil Barrett in his first game against his former team since he signed with the Bucs as a free agent before last season. One of Barrett's takedowns of quarterback Jeff Driskel resulted in a safety. It was a feeding frenzy.

A hit on Driskel forced a pass to be deflected into the air and intercepted by linebacker Lavonte David. Safety Mike Edwards picked off quarterback Brett Rypien in the end zone in the fourth quarter. Linebackers had sacks (Barrett and Jason Pierre-Paul). Safeties had sacks (Antoine Winfield and Jordan Whitehead).


It was a defensive lineman, Patrick O'Connor, who got the whole thing started by blocking a punt and recovering it at the Broncos' 10-yard line on Denver's first series of the game. Three plays later, Brady hit wide receiver Chris Godwin in the left flat, and Godwin dove across the goal line. O'Connor was awarded the game ball, but another one should probably have gone to defensive coordinator Todd Bowles.

Defense has carried the Bucs in their first three games. It held Saints quarterback Drew Brees to 160 yards passing and wide receiver Michael Thomas to three catches in the opener. It forced four turnovers and five sacks in a Week 2 win over the Panthers. But for two straight games, the Bucs also have had at least one defensive lapse. On Sunday, it was allowing the Broncos to convert on third and 20 late in the first half on a pass that David overran. The Broncos scored five plays later to cut the Bucs' lead to 23-10 at the half. "I think we're good, getting to very good," Arians said of his defense. "We've got to finish that half. We can't give up that touchdown. Finish up the half, we'll be great."

Barrett, who led the NFL in sacks last season with 19½, entered the game with a bagel in that department. But he played five seasons in Denver and made sure it was a happy homecoming. Still, he said there is more work to do.

The Broncos are a beat-up team and are missing, among others, quarterback Drew Lock and linebacker Vonn Miller. "I don't mean anything against the Broncos, but we're supposed to dominate that game and keep them to no touchdowns, honestly," Barrett said. "We always have a mental lapse at one point during the game, but it didn't come back to hurt us (Sunday)."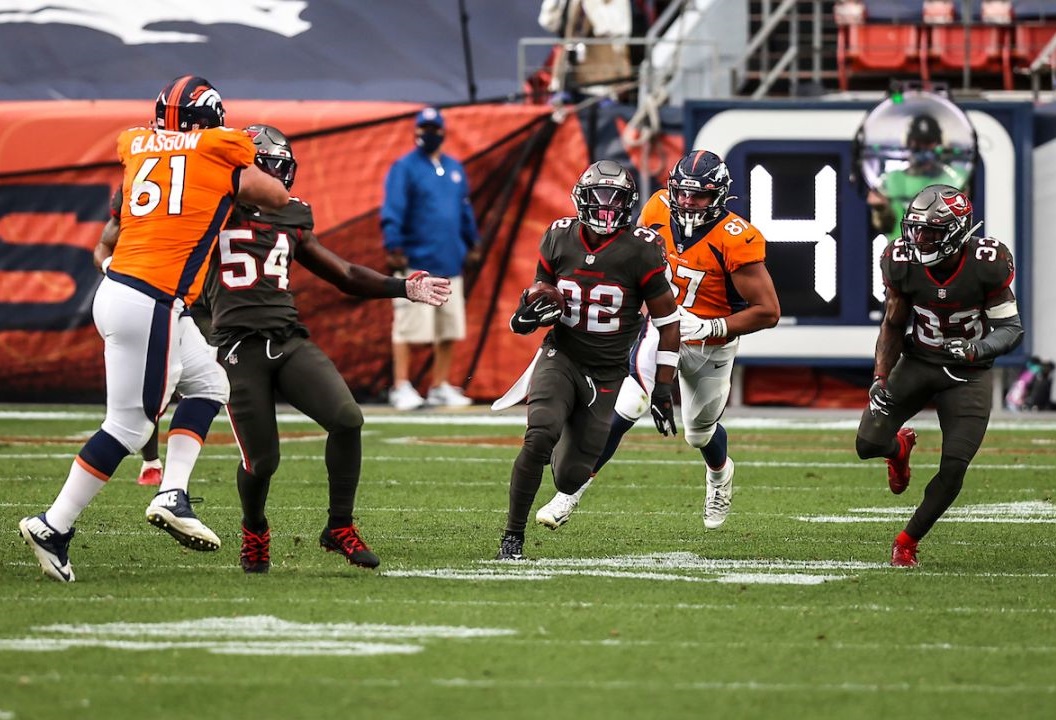 A week ago, the Bucs led 21-0 against the Panthers, passed for only 19 yards and at one point made it a one-score game in the second half. On Sunday, penalties and some poor pass protection led to a few aborted drives. "I thought we improved that way, for sure, and we had the ball, moved it real well the first half," Arians said. "We missed some gimmes. We'll work on those. It's still timing and seeing guys. But I like the way we played."

Brady was at his best at times in the first half. The Bucs scored on four of their first five possessions. The Broncos trailed only 10-3 in the second quarter when Brady connected with Miller on a 47-yard pass on third and 8 from the Bucs' 27.

"It was a great play by Scotty," Brady said. "He got behind the defense. They kind of jumped the strong side of the route, and Scotty was kind of running back over the top of it, and I threw it up there and gave him a chance, and he made a great catch."

The drive finished with a Brady 1-yard touchdown pass to Evans, who was double covered the entire game. Brady was 25 of 38 passing and was turnover-free for the first time this season. The Bucs were right to bring back players such as Pierre-Paul and defensive lineman Ndamukong Suh while giving the franchise tag to Barrett in the offseason. The defense was built; why tear it down?

"We've got that 'everybody wants to eat' mentality," Barrett said. The Bucs gave the Broncos their just desserts.

Rick Stroud, Tampa Bay Times, published 28 September 2020